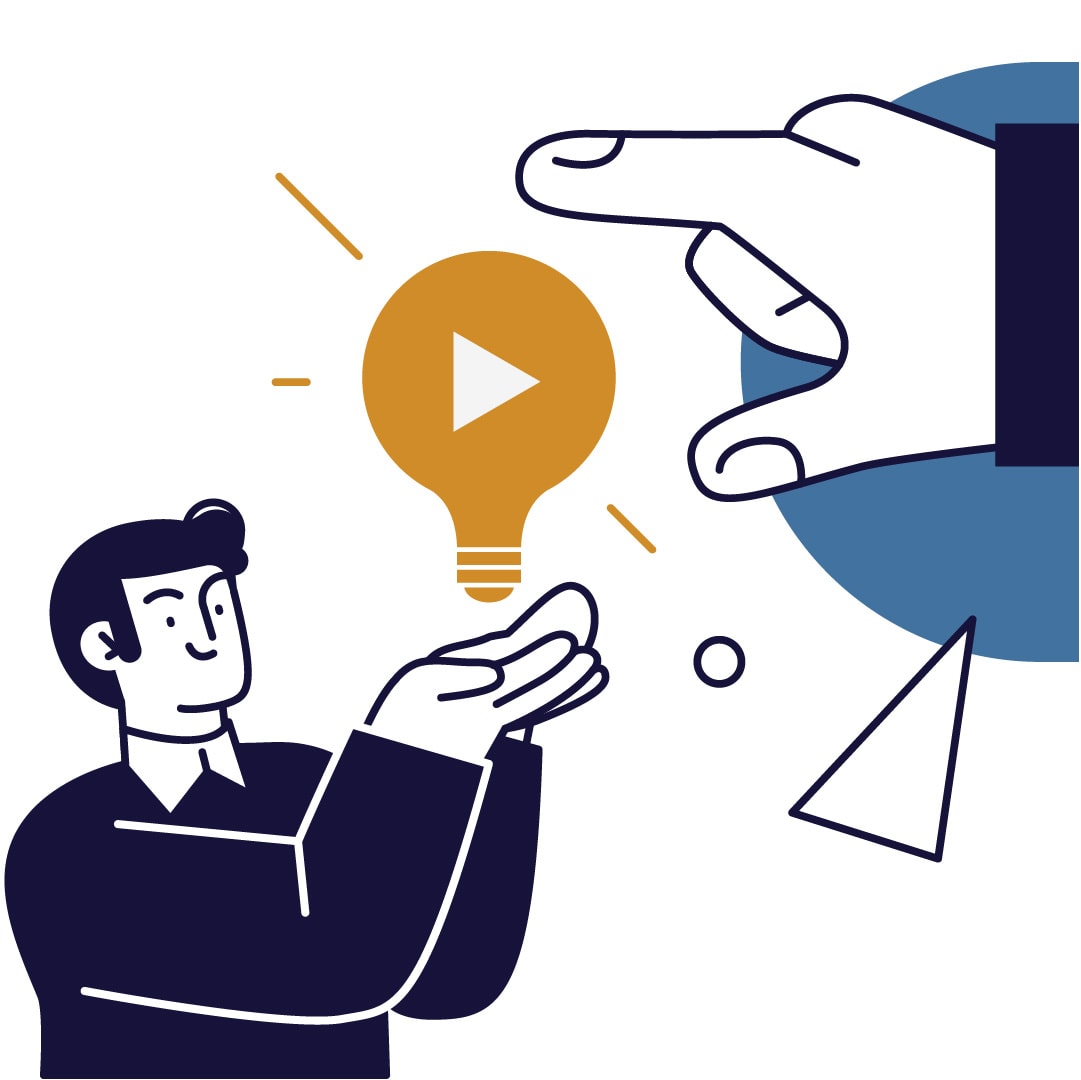 Marketing videos are awesome!
But hiring someone to make your video can be a gamble.
If you don't have in-house video production capabilities, you could be stuck dealing with;
high priced mega agencies
We believe every great business deserves great videos.
That's why Digital Media Collab has your back as your video partners — an extension of your team.
We don't just make great videos.
We're on a mission to crush your goals and get the job done with videos that overdeliver.
On time
Deadline? Don't worry bout it. Our process guarantees on-time, or before deadline delivery.
On budget
We're not a one-size-fits-all agency with overkill packages. There are no (bad) surprises at the end of our projects.
On brand
Are you experiencing video envy? It's a thing. Claim your corner in the marketplace with video your audience loves, looks legit, and flat out works.
Our versatile and flexible team of artists and experts will leverage your video into a powerful marketing machine that gets "OMG!" kind of results.
Design
We dig deep to nail the look and feel of the message your video communicates.
Animation
We breathe vibrant life into your video through motion graphics and 3D animation.
Production
We shoot, edit, color correct, add VFX and sound – anything you need to get your video polished.
Check out a few of our favorites.
Arrow Digital Corporate Story Video
Arrow Digital Explainer Video
Electronic Device Company Quick Tips Video
Piercing Pagoda 2017 Social Media Campaign Videos
Autumn Leaves Corporate Story Video
Our clients say the nicest things.
Excellent to work with. Very creative and talented. Easy to work with. Creative solutions. Delivered in a timely manner.
"Digital Media Collab is one of the best, most creative, most on-point creative groups you can find.
On top of that they are on-time & on-budget! With great communication along the way they make the production process enjoyable and exciting!"
"Reliability and delivery. Best creative service around. Not a lot of companies out there that I trust like I do them."
There's a whole world of video media out there, and we can do pretty much all of it.
Explainers
Tell your audience what you offer in 2 minutes or less.
Product Videos
Your product explained quickly and effectively.
Product Sizzles
Make the key features of your project irresistible.
Corporate Stories
Tell your story, while making your customer the hero.
Case Studies
Share your most compelling stories of success.
Testimonials
Ignite instant confidence in your company.
Animated Logos
Show what your brand is about in a flash.
Branded Packages
Create a collection of videos with consistency.
How-To
Break things down into easy-to-follow steps.
Social Media
Drive traffic to your business.
Selling Series
Capitalize on the They Ask, You Answer framework.
Don't see what you need?
We do custom video projects all the time — just ask!
Video project got you a little tense?
Take a deep breath, unclench your jaw, and take a look at how easy getting this weight off your shoulders really is;
Share your vision, timeline, and budget — we'll respond with a plan.
Launch your video with confidence and watch your audience take notice.
Celebrate a video you're proud of, more raving fans, and more revenue.
We can only select a certain number of clients per year. If you want the promise
of hitting your video goals, reach out now while the 'hot videos' light is on.
You might still be wondering…
What does it cost to get a video made?
The cost varies greatly depending on multiple factors such as the length of the video, the complexity of the design and animation, and whether or not you are providing your own script, music, and your own voiceover. Also, shoots can vary depending on the scale of gear/crew needed, and whether we are shooting locally or not. The typical video project ranges from $7,000-$15,000, but can go to $50,000+ depending on special requests.
‍
Whether you need a case study video, a corporate story video, a product explainer video, or something else entirely, we'll work closely with you to create a video that will make your brand stand out and help you achieve your marketing goals.
What does working with you actually look like?
We start our process by discussing the message and goals with you and at this stage, we determine if you will provide the script or if we'll need to write it. Once we have the script we move on to creating the mood board that showcases the style of the video for you to approve. Then, we flesh out the video into storyboards so that everyone can see exactly how the video will flow. Once we finalize the design of the video, we create a test animation for you to review before moving onto full animation.
‍
Of course, no animated video is complete without great audio, including a voiceover that conveys the right tone. Whether you have someone in-house that you'd like to use for this or need to find a voiceover artist, we'll support you every step of the way to make sure you get the perfect voice for your video. Finally, we can provide you with music options or you're free to provide your own. We like to remain flexible with our process and allow our clients to provide as many or as few of the assets required as they like.
Do you provide a script for the video?
We certainly can! Many of our competitors insist upon writing scripts for their videos, but we've found that quite a few of our clients like to have their in-house copywriters write the video script.
If you'd like us to write the script for you, we'll start by working with you to determine what the message of the video will be. Once we understand exactly what message you're trying to convey, we can write the script for you and you can give feedback and request changes to get it just right.
Once you have made the video who owns the rights to it?
You do. Once we have made and presented you with the video it is your property to use as you please.
Can we make revisions to the video you have made?
We know messages and products can change. Ideally, we would love to do those revisions for you, but we will never get in the way if you want to make changes without us.
Who provides the music used in the videos? Can we provide our own?
We like to keep our clients involved in the process, so we generally provide a few music options for you to choose from or, if preferred, you can provide the music as long as there is proper permission to use it.
If you provide the music is it royalty-free?
Totally! We source music through several sources, all of which have a great selection of royalty-free music to use. Our go-to sources are very affordable. If by chance we need to go with a licensed track, we will let you know the difference in cost.
How long does the video creation process take from start to finish?
We don't have a set production schedule because every project is different. That being said, most of our video projects operate on a 6-week production schedule which does not include the time required to collect feedback and make revisions. A full timeline may range from 8-12 weeks.
Of course, we can always make deadlines happen faster, and we often do, but it needs to make sense for both of us.
‍
When we start fleshing out a project with you and learn exactly what is needed, we are able to provide a more specific schedule with deadlines. There are many moving parts to creating a video and the 6-week production schedule assumes open lines of communication so that we can get feedback and edits in order to meet the deadlines we set together.‍
Have another question?
Let's talk about it.
So let's get this video project out of your head and out into the world!
With help from your new video BFFs, you can stop missing out on the #1 form of digital marketing, and start raking in new fans,
more traffic, and higher revenue with videos that work.
Download your free resource
8 Types of Videos to Grow Your Business.
Curious if your video marketing is hitting all the right notes?
Download our free guide so you can make sure you're not leaving money on the table.
Your guide includes insider secrets about:
Types of video and when to use them
Cost factors for each type of video
Goals for each type of video